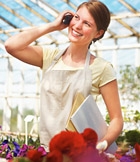 In today's competitive marketplace it's critical for every business to have access to the best products and services available. That's why we offer you one-stop shopping for all your merchant processing needs.
From Gift Cards to advances on your future processing to Check Guarantee Services, we've got it all and at the lowest prices in the industry.
Let our knowledgeable service professionals assist you in determining which of our services best suit your business needs.
Help Your Business
Increase sales and improve your cash flow
Accept more forms of payment from your customers
Simplify bookkeeping, expedite monthly reconciliation, and minimize fraud and
loss exposure
Helping Your Customers
Provide more options for payment
Not limited to cash on hand – customers can buy what they need
Fast, convenient, secure