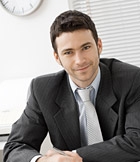 Taking Client Relations to a Superior Level
Caring for your clients and providing them with the very best in support and services is your primary objective. We share that same commitment to excellence.
By launching a partnership with Merchant Services you will provide your business clients with one stop support for all of their e-commerce needs. Couple that with discounted pricing and excellent customer service, and you've taken the final step to ensuring an exceptional business experience for each of your clients.
No Financial Risks for Your Institution
No Investment Required
No Start-Up or Conversion Costs
No Internal Support/Staff Required
No additional Sales Effort
No Liability on Qualified Accounts
Contact a Merchant Services Partnership Specialist at (800) 660-7153 to find out how you can benefit from our specialized Financial Institutions Program.