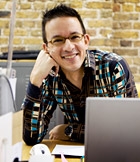 Integrate Client Services - Increase Your
Bottom Line

Through our POS/Web Development Partnership Program, Merchant Services provides your clients with state-of-the-art payment processing services, integrated with your web platform. In turn, we reward your partnership with referral business.
If you're looking to expand your exposure in the marketplace, inquire with one of our Merchant Services Partnership Specialists about becoming a preferred vendor. When Merchants look to expand their business via the web, we connect them with your team for their web development needs.
Great Rates and Services
Simple Pricing
Easy Application
24/7 Support
To learn more contact a Merchant Services Partnership Specialist at (800) 660-7153.